Why StarRocks for Real-Time Analytics?
Real-time analytics is notoriously difficult. Complex data pipelines and de-normalized tables have always been a necessary evil. Processing any updates or deletes once data arrives has not been possible- until now. StarRocks solves these challenges and makes real-time analytics easy.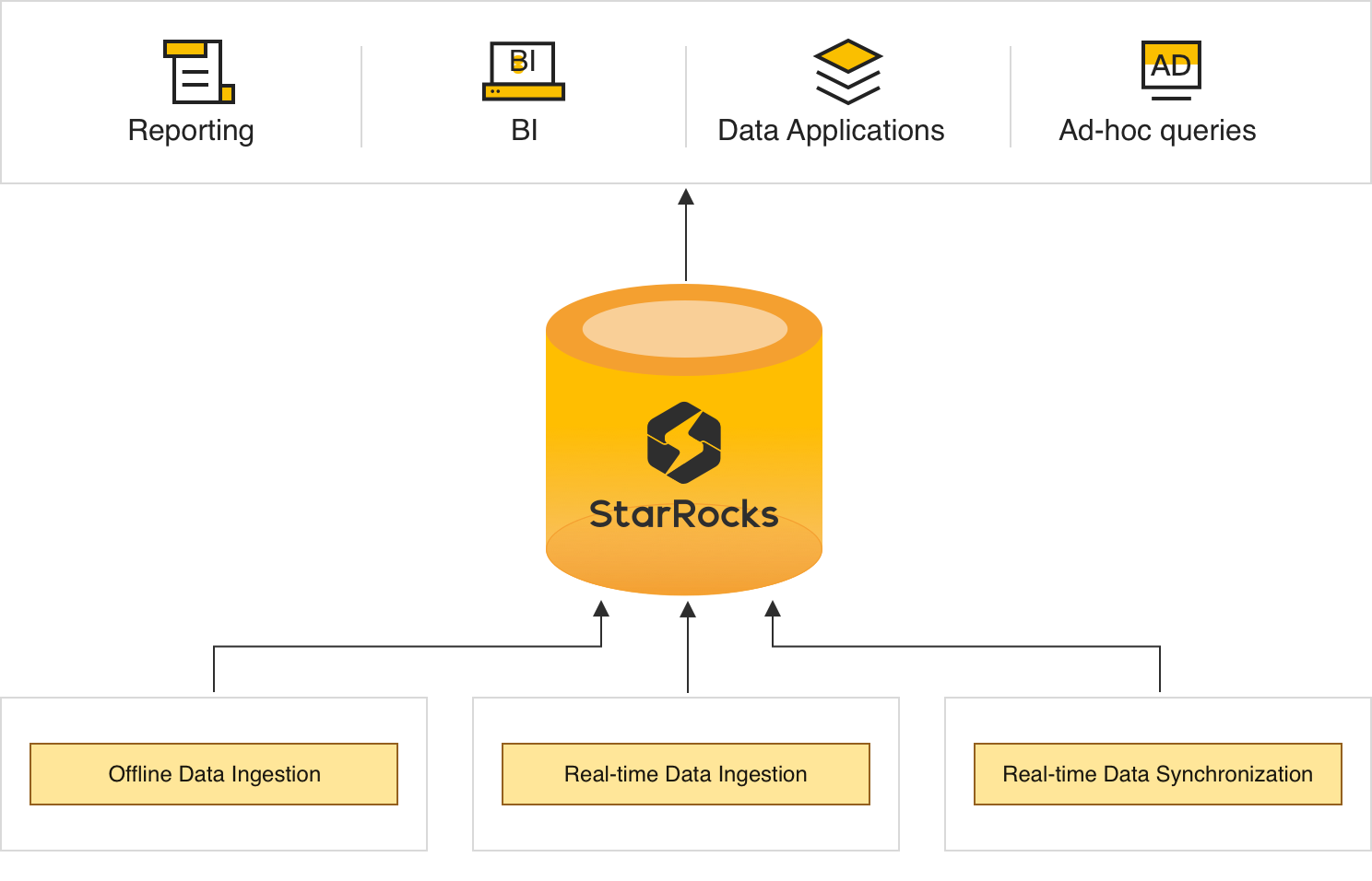 Eliminate De-Normalized Tables


Get amazing query performance on Star or Snowflake Schemas directly.




Hassle-Free Updates and Deletes


From canceled orders to updated items, your analytics applications can easily handle them with StarRocks.




Achieve True Real-Time Analytics


From streaming data to change data capture, StarRocks meets the data ingestion demands of real-time analytics.




Ready to Scale When You Are


Scale storage and computing power horizontally and support tens of thousands of concurrent users.




Keep Using the Tools You Love


All of your BI tools work with StarRocks through standard SQL.

Benchmarks
StarRocks provides superior performance. It is also a unified OLAP covering most data analytics scenarios.